Whitecaps face make-or-break series against San Jose
Sportsnet.ca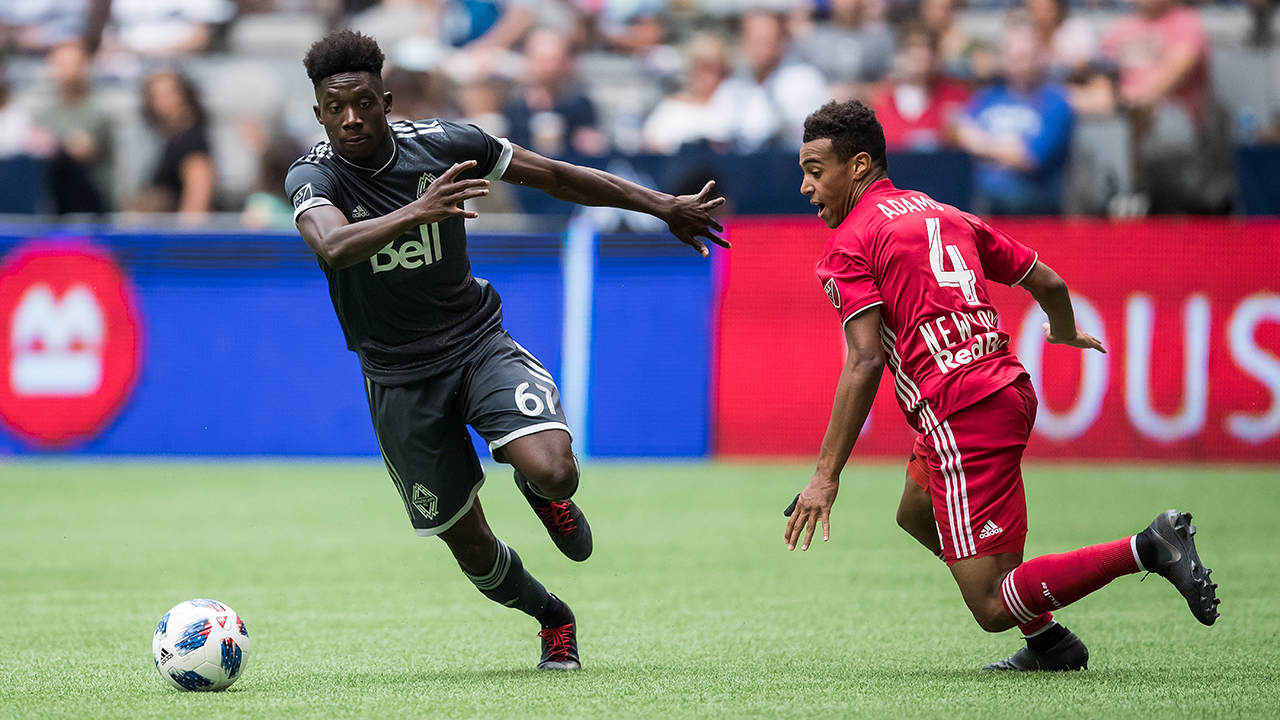 Whitecaps face make-or-break series against San Jose
Every Thursday/Friday, Sportsnet.ca will chat with Sportsnet 650 radio commentator Dan Riccio about the big stories and issues surrounding the Vancouver Whitecaps.
SN: What was your biggest takeaway from last Saturday's 2-2 draw against the New York Red Bulls? Should Vancouver be pleased or disappointed they took a point off New York?
RICCIO: The Whitecaps should absolutely be disappointed with coughing up a late goal and settling for a draw, especially when you consider they were playing up a man. I know Vancouver took that lead against the run of play, but there is no excuse for getting anything less than three points last week. 
My biggest takeaway from this match was that the Whitecaps scored both of their goals off of corner kicks. They had yet to do that at all in MLS play this season. Vancouver had the most goals from set pieces in the league last year, so it's a small victory but it could be an important one. 
Has protecting a lead become a serious issue for the Whitecaps as of late?
I don't think that's the case. The Whitecaps have been proficient in protecting leads outside of a few matches. Last Saturday was just the second time this season that the Whitecaps have not won a match in which they scored the first goal. They still haven't lost when scoring the first goal this campaign. What's happened lately is a bit of bad luck, and a lack of focus. Against New York, it was a couple of players switching off during a crucial set piece.
Earlier this week, former Canada Soccer coach Michael Findlay told Sportsnet 650 that home wins are absolutely vital to the Whitecaps down the final stretch of the season. Agree or disagree?
Home wins are essential to success in MLS. Last season the Whitecaps were the only team in the Western Conference to get into the playoffs with fewer than 10 home wins. They currently have a worse home record than any of the playoff teams in the West. If they could have turned a couple of their home draws into victories, they would be sitting in a playoff spot right now. The Whitecaps have 15 points available to them at home for the rest of the way, and if they don't collect most of those points this season will end in disappointment.
[radioclip id=4180035]
What's been your impression of Yordy Reyna in recent weeks? It seems like he's really stepped up his game, no?
Yordy Reyna seems to be finding the form he had around this time last year, and that is great news for Vancouver. Time is running out on the Whitecaps to fix their defence and at this point, you have to realize this may just be who they are, which means they'll need to score goals to have any chance at winning matches. Alphonso Davies is a match-winning talent at 17. Kei Kamara has been on fire, and has fit this team better than Fredy Montero did last year. The third piece of a fearsome attacking trident should be Reyna if he is able to stay on form. The Whitecaps need him.
What stands out for you the most about this Saturday's road contest against the San Jose Earthquakes
It isn't just this match, but the next two matches against San Jose are absolutely massive for Vancouver. A home-and-home series against the last place team in the league is the perfect way to start off a run that could vault the Whitecaps back into a playoff position. It's tough to ask for a full six points in any circumstance, but I'm afraid the Whitecaps will need it. The remainder of the schedule is about as tough as team faces in the league, with two trips to LA, a visit to Toronto, and home matchups against four Western Conference playoff teams. These next two matches against San Jose are absolutely vital for Vancouver. 
Be sure to listen to Dan Riccio on a daily basis on Sportsnet 650. You can also follow Dan Riccio on Twitter