Euro world: Ronaldo comes good ahead of PSG showdown
Sportsnet.ca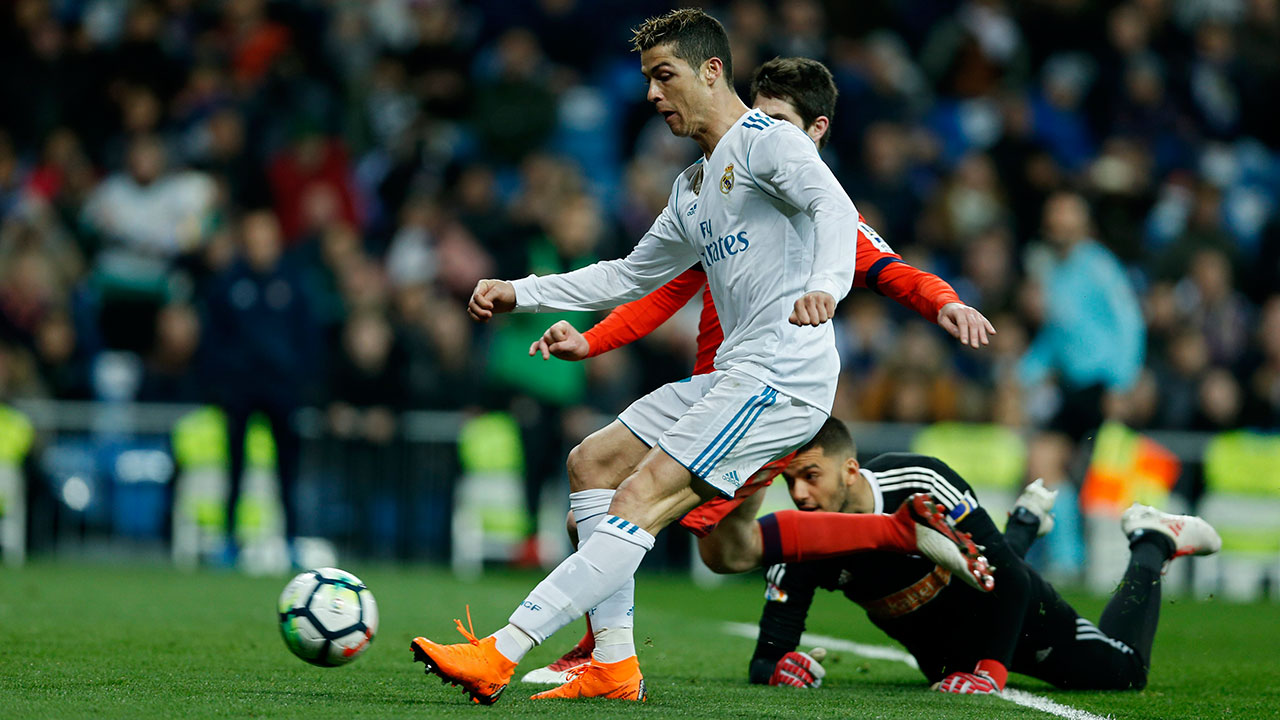 Euro world: Ronaldo comes good ahead of PSG showdown
Every Monday, I'll wrap up what happened over the weekend in the top leagues across Europe, and I'll share what I think are some of the most insightful soccer reads on the web from the past week.
RONALDO BAGS A HAT TRICK FOR REAL
While Barcelona dropped points in a 0-0 at home to Getafe, Real Madrid took care of business with a 5-2 win over Real Sociedad, highlighted by Cristiano Ronaldo's three-goal effort. It was the first hat trick of the season for the Portuguese star, who also had a hand in setting up Real's opening goal in the first minute of the match. It was a strong performance from Ronaldo, the timing of which could not have been any better with Paris Saint-Germain scheduled to pay a visit to the Santiago Bernabeu this week for the first leg of their Round of 16 series in the UEFA Champions League.
More on La Liga: Friday roundup || Saturday roundup || Sunday roundup
Worth a read: José Luis Hurtado in Spanish sports daily MARCA writes about the culture of insults between players in La liga, and how what happens on the pitch stays on the pitch.
Hurtado quotes former Real Betis player Poli Rincon, who said:
"It's a code that exists in football; in my era it was like that, you are paid to take insults. I don't remember players going to the press to complain, we fought to the death but then 'see you later mate, best wishes'."
INTER FINALLY WINS A GAME
While Napoli and Juventus remained atop the Serie A standings, Inter Milan, a distant third, ended a two-month winless skid with a 2-1 victory over nine-man Bologna on Sunday. Yann Karamoh, still only 19, scored the decisive goal for Inter, whose previous league win came on Dec. 3. "After a period of crisis we had a sort of duty to invert the trend, to continue our path to the Champions League," Inter coach Luciano Spalletti said
More on Serie A: Friday roundup || Saturday roundup || Sunday roundup
Worth a read: Matthew Santangelo of Football Italia writes about teenager Pietro Pellegri, touted as the next big star in Italian soccer, and argues his decision to choose Monaco over Juventus was the best for short- and long-term future.
"There is no better club in world football for developing youth than Monaco, where the likes of Kylian Mbappé have been allowed to thrive and move on to bigger things. There will be relatively little pressure on Pellegri in the Principality, he'll have the option of Champions League football and isn't massively far away from his hometown of Genoa."
REUS RETURNS, BATSHUAYI SCORES AGAIN
Borussia Dortmund has no chance of catching league leaders Bayern Munich – they sit third in the table, 19 points adrift of the Bavarians. But Dortmund extended its unbeaten run to seven games with a 2-0 win over Hamburg on Saturday, a game that marked star forward Marco Reus' first appearance of the season – he's been out of action since sustaining a cruciate ligament injury in the German Cup final. Also, Belgian forward Michy Batshuayi scored his third in two games for Dortmund since moving on loan from Chelsea.
More on Bundesliga: Friday roundup || Saturday roundup ||